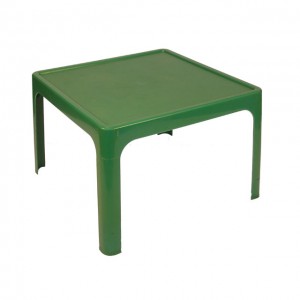 Cheap children's tables for hire
Our coloured Children's Plastic Tables are the strongest on the market – they are available in 4 colours, are suitable for children aged 2 years and up and can hold the weight of an average adult!
Features:
Polypropolene material
Single piece
Rounded edges
Raised table lip to prevent spills
Height 501mm
Width 723mm
Depth 723mm
Our children's plastic tables are great value at $5.00 for the first day and cheaper if you want it for more than one day.
| | | | | |
| --- | --- | --- | --- | --- |
| Day/s hire | 1-2 days | 3-4 days | 5-6 days | 7 days |
| Cost (per item) | $5.00 | $8.00 | $11.00 | $14.00 |
* 7+ days contact us for further discounted rate
If you are looking to hire equipment for your next event, submit an enquiry or online order by clicking here. We look forward to hearing from you!
What our customer's say
Guys thank you so much for your OUTSTANDING service. I was panicking when the other guys didn't show up and didn't answer the phone when I tried calling them but thankfully you guys saved the day. You are the BEST! Thank you! Thank you! Thank you!
Thank you for the well wishes and thank you and your team for providing such an exceptional service on Saturday! I will definitely be recommending you guys to our friends.
Hoped for a miracle that what I required would be available when ordering the week before the long weekend for my daughter's outdoors 21st. Delivered and picked up when promised, clean and in excellent working order. Good price and friendly service. Many thanks!
Thank you for making hiring so easy. I hired 6ft tables and white chairs for my son's first birthday. The delivery was on time, equipment clean and everyone was comfortable. Thankyou once again, looking forward to using you in the future
I was very happy with your service and your clean chairs and tables. All my friends were impressed with the cleanliness of your products too. Thank you. See you next time.
Thanks, the chairs were great and we really appreciated having them delivered earlier for no extra cost.

Thanks so much!
Thank you so much for your excellent service. Chairs and tables were delivered spotless for my daughters kitchen tea party. They were delivered and picked up as promised and delivery men were extremely polite. I would be more than happy to recommend your company.
Just wanted to say a huge thank you to you and your team. Your excellent service, promptness, professionalism and great product helped us run our event smoothly and successfully. We had a great day on Saturday and will definitely be using your service again!
Everything was perfect and the chairs were just beautiful!!!!! The best decoration of the ceremony.
Dear Budget Event Hire I have already recommended you to other friends – that's how great the service and quality was! Can't thank you enough for making the hiring of chairs and tables the least stressful thing I had to organise for the party. Best Regards